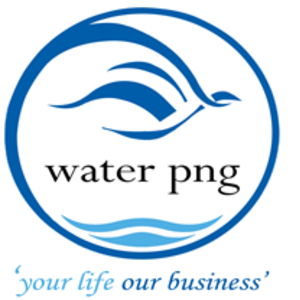 Water
PNG
Limited
EXPRESSION
OF
INTEREST
ENGINEERING, PROCUREMENT & CONSTRUCTION OF WATER PNG HEAD OFFICE BUILDING
Water PNG Limited, a State-Owned Enterprise is seeking to engage a development partner who will design, mobilize financing and construct a mixed used commercial office building to house its Port Moresby Operations as well as its Head Office. The office complex will be located at the company's 4-mile depot in Boroko, National Capital District.
The development partner will be a Consortium or an experienced EPC Contractor with a credible financial advisor. They will have passed the tender screening process and agreed to undertake this transaction through a gated process based on successful milestone achievement with specific emphasis on quality, functionality, and budget.
EOI will be assessed on the following criteria;
Compliance to PNG laws and regulations- demonstrate IPA and IRC compliance, etc.
Experience- demonstrate experience in successfully delivering similar contracts within the region.
Qualification- capability statement – ability to execute the contract and indicating key personnel.
Methodology- articulate understanding of this role into a well-structured program of works.
Commercial– audited financial statements for past 3 years, insurance and bank guarantees, etc.
WPNG will issue tender documentation to ONLY a shortlist of Candidates.
EOI must be delivered to the address below or alternatively via email to email: wtenderbox@waterpng.com.pg
ALL SUBMISSIONS MUST BE CLEARLY LABELLED ON SEALED ENVELOPES QUOTING TENDER NUMBER AND NAME SHOWN BELOW, AND ADDRESSED TO:
Water PNG Limited-Tender Box
Level 1, Marand House, Waigani Drive
P.O Box 2779, BOROKO, NCD
Papua New Guinea
Tender Number:       TC #198/2021
Tender Name:           EPCF of New Water PNG Ltd Head Office
EOI submissions close on Monday 11th October 2021 at 2:00 pm
Our contacts are: Kenneth Zale on kzale@waterpng.com.pg or Moses Jaro on mjaro@waterpng.com.pg
Authorized by;
Parkop Kurua
Officer in Charge