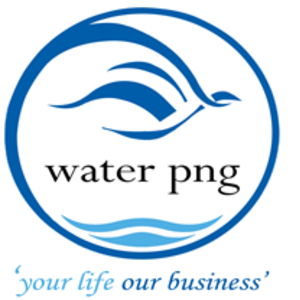 Water
PNG
Limited
REQUEST
FOR
EXPRESSION
OF
INTEREST
TC218/2021 – PROCUREMENT AND INSTALLATION OF A NEW ENTERPRISE RESOURCE PLANNING SYSTEM FOR WATER PNG LTD
Water PNG Ltd, a State-Owned Enterprise is seeking expressions of interest from suitably qualified providers of a complete and modern enterprise resource planning system for its operations. WPL utilizes an ERP system for all its operations. By enhancing our ERP system WPL remains committed to achieving the business strategic themes of "Building the Business, Operational Excellence & Innovation and Delighting the Customer".
The ERP system should encompass the following major modules: General Ledger, Bank reconciliation module, Accounts Payable, Accounts Receivable, Purchasing/Procurement Solution, Fixed Assets, Human Resources, Payroll, General System Administration, Utility Billing Module, Inventory, Budgeting Solution, Point of sale, Sales orders, Projects management (costing), CRM, Operations and Other relevant modules. A detailed copy of the Terms of Reference can be obtained from the contact persons listed below.
The EoI will be assessed based on the following criteria:
Compliance - Company Profile, IPA Extract, Certificate of Compliance, Insurance, etc.;
Experience - demonstrate experience in successfully delivering similar projects;
Qualification - capability to execute contract with available resources and complete successfully;
Methodology - articulate understanding of this role into a well-structured program of works;
Commercial - audited Financial statements, Balance sheets, Income statement, etc.
This process will involve the Request for EoI and Request for Proposal (RFP).
Interested companies are required to provide detailed CVs of key personnel with references from past clients. Presence of certified local support in PNG is highly favourable.
EoI must be delivered to the address given below during office hours of 8:00 am to 4:00 pm (except on Fridays, 2:00 pm) before Monday 14th February 2022, 2:00 pm. Alternatively, email submissions can be made through to the address wtenderbox@waterpng.com.pg
All submissions must be clearly titled and addressed as follows:
TC218/2021 – PROCUREMENT AND INSTALLATION OF A NEW ENTERPRISE RESOURCE PLANNING SYSTEM FOR WATER PNG LTD 
Water PNG Limited
P.O Box 2779, Boroko, NCD, PNG
Level 2, Marand Haus, Waigani Drive,
Central Waigani, NCD, PNG
For more information, please contact:
Authorised by:
Mr. Parkop Kurua
Acting Managing Director