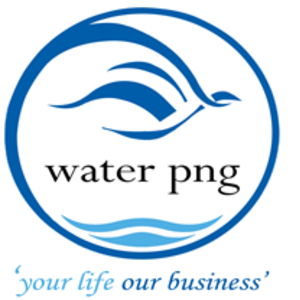 Water
PNG
Limited
REQUEST
FOR
PROPOSAL 
TC 253/2022 – HATI CIVIL WORKS, WESTERN HIGHLANDS PROVINCE 
Water PNG Ltd is a State-Owned Enterprise responsible for the provision and sale of potable water supply and sewerage services throughout the country. It is currently operational in fifteen (15) provincial towns and nine (9) district centers throughout PNG.
Water PNG Ltd now invites proposals from suitably qualified companies to carry out Civil Works component on the HATI Bore Water Supply Project.
The proposed water supply project will supply clean potable water to the township of Hagen in Western Highlands Province.
| | | | |
| --- | --- | --- | --- |
| TENDER NO. | DESCRIPTION | TENDER FEE | CLOSING DATE |
| TC253/2022 | HATI CIVIL WORKS, WESTERN HIGHLANDS PROVINCE | K500.00 | 14th November 2022 @ 10am |
Bidders will be assessed on the following criteria;
I. Compliance to PNG laws and regulations-demonstrate IPA and IRC compliance, insurance, etc.
II. Experience-demonstrate experience in successfully delivering similar assignments;
III. Capacity- Financial and Technical Capacity to deliver this type of infrastructure projects.
IV. Methodology- articulate understanding of this role into a well-structured program of works;
V. Finance and Insurance – provision of annual value of similar works undertaken and the financial statements for the last 3 year, and provision
of valid insurance covers
VI. Financial Proposal–fees proposal, proposed payment schedule.
Bidding Documents and Drawings can be obtained upon payment of Tender Fee from 17th of October 2022 – 31st October 2022 between 8am to 12pm and 1:30pm to 3:30pm, on working days.
All submissions must be clearly labelled on the sealed envelope as per the tender number and title below;


TC 253/2022 : HATI CIVIL WORKS, WESTERN HIGHLANDS PROVINCE
Submissions (3 x hard copies each) must be delivered to the address given below during office hours 0800am to 1500pm before Monday 14th of November 2022, 10am.
Water PNG Limited Tender Box
PO Box 2779, BOROKO 111, NCD
Marand Haus, Level 01
Goroa Street, Waigani Drive, Central Waigani, NCD
Or emailed to the following address:
WTenderbox@waterpng.com.pg
For more information, please contact the following: 
Authorized by: 
MR PARKOP KURUA
Chief Executive Officer