by Super User

Hits: 16405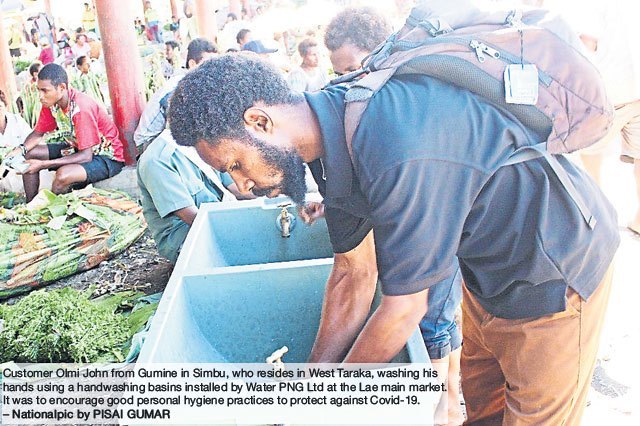 LAE residents owe Water PNG Ltd (WPNGL) K24 million in outstanding bills despite the company's efforts to ensure the provision of safe, clean water for the citizens of the Morobe capital, senior manager Martin Bigiglen says.
Lae water bills ranged from K100 to K5000, and were owed by government institutions and agencies, companies and households. Bigiglen said WPNGL supplied 30,000 kilolitres of water per day to Lae consumers, however, the customers were neglecting their responsibility to pay water bills issued each month and this resulted in water disconnections. He said WPNGL currently had 8,350 connected customers compared to 20,000-plus customers on-record previously. "We're wondering where these other 11,650 consumers are getting their water from and I urge them to come forward to pay their dues and get reconnected," he said. Bigiglen said this during a regular Covid-19 talk show on Kristen Redio 98.1 FM. The show runs nightly from 7pm to 9pm from the Martin Luther Seminary.
He said WPNGL branches around the country were advised to install public hand-washing basins and taps due to Covid-19 pandemic. In Lae, 15 locations were identified and with Lae main market having 20 basins installed, WPNGL would install other taps at the Post Office, provincial government headquarters, BSP branches, Lae central police station, the provincial police headquarters, Lae central emergency coordination centre, Voco Point dinghy port, Eriku and town bus stops as well as public areas accessed frequently or congregated at. "All these public taps will open from 8am-4pm," Bigiglen said.
Meanwhile, the provincial emergency response committee closed the Bumbu, Kamkumung and 9-Mile markets indefinitely due to a lack of water and sanitation facilities.
The markets' managers were urged to provide water and sanitation plans before they could be reopened.